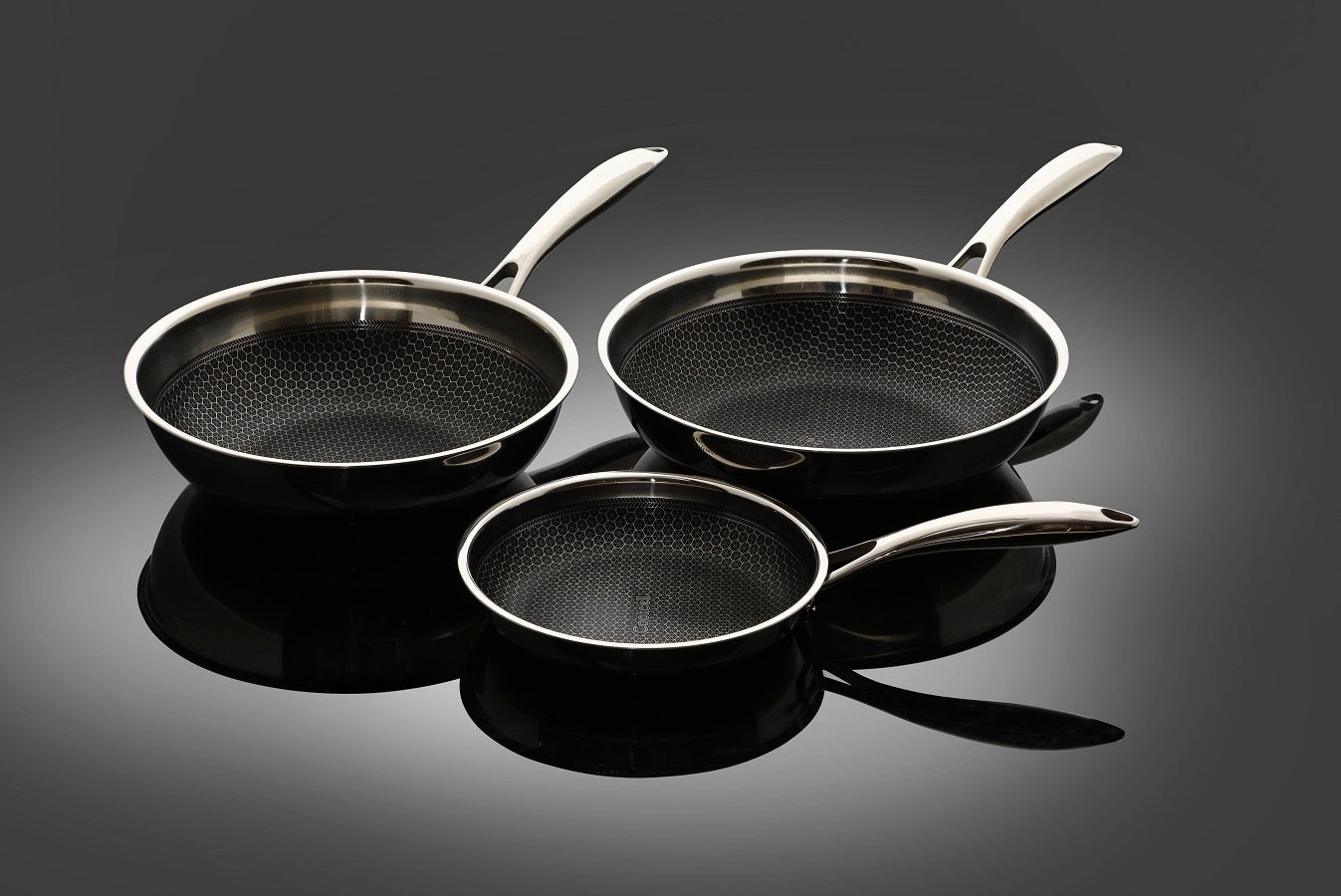 With its three layer construction using aluminium sandwiched between stainless steel, hybrid pans give you quick and even heat distribution. You'll get the pan-sear on your meals that you would normally get with stainless steel, whilst also being easy to clean without the stuck on mess afterwards. Either sit back and relax with them being cleaned in the dishwasher or use a sponge or metal scourer for handwashing, the choice is yours!

But durability doesn't have to come at the cost of heavy weight. Hybrid pans and woks will maximise your comfort and control while cooking with its lightweight yet strong construction. And supplementing their toughness is the ability to withstand high heat, with a design that makes them oven safe. Pan-sear your steak and then finish it in the oven using one, easy-to-use pan without any extra pots or pans to clean up afterwards!

These hybrid stainless steel woks with non-stick coatings are metal utensil safe and scratch resistant, meaning you don't have to worry about scrambling to find different utensils while you cook. And the non-stick surface makes healthy stir frying for you and your family is a breeze thanks to minimal need for oil.

At Uncle Buffalo, we stock a wide variety of hybrid pans and woks that work on induction, gas, electric, halogen and ceramic cooktops and make sure you get the most durable and versatile of them all. Check out our selection of hybrid woks and hybrid pans with assorted handles and glass lids today!
View more
View less