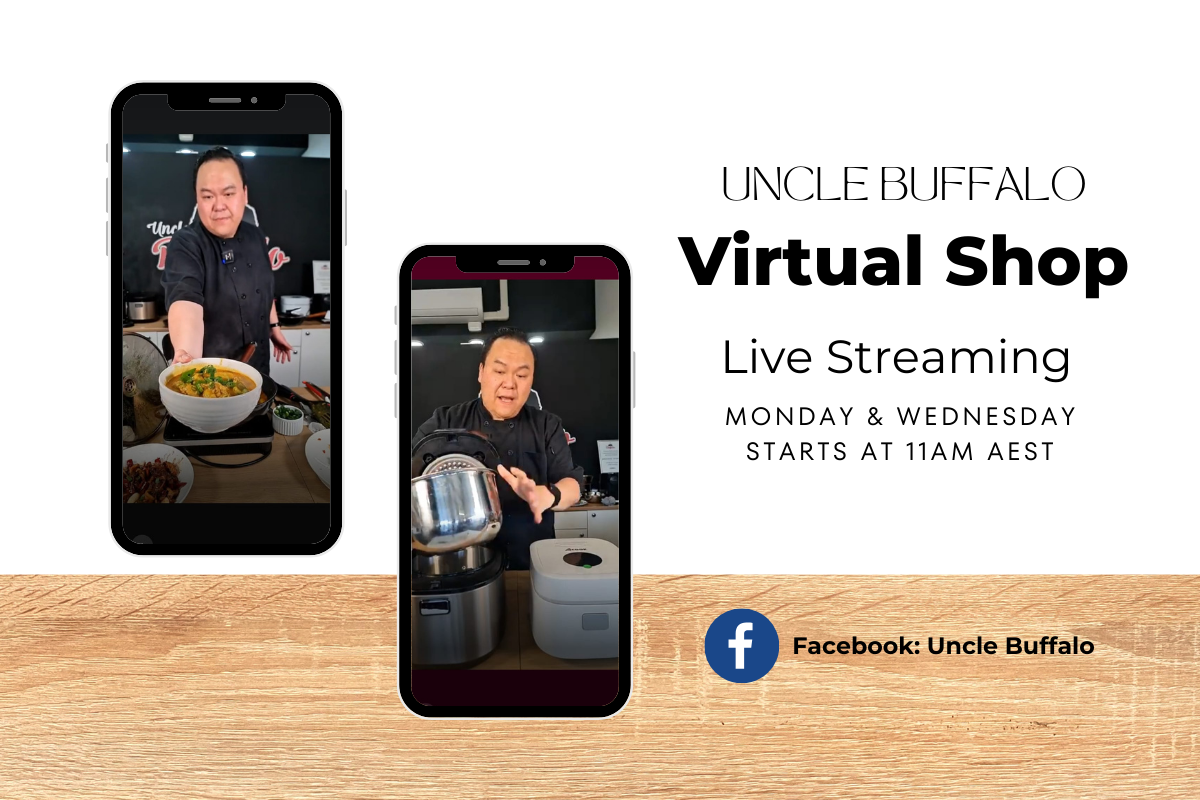 Uncle Buffalo Live Stream
Monday & Wednesday 11am EAST
Kitchen utensil discussions and tips
Live dish demonstrations
Answers to your cookware and cooking questions
Feel free to inquire about Uncle Buffalo's products
Watch the live stream for a chance to win prizes
What's Hot
Explore our new range of quality cookware. New arrivals cookwares are available online.
SHOP NEW ARRIVALS
High-Quality Woks and Frying Pans
If you're in the market for some high-quality kitchen cookware, Uncle Buffalo's got you covered! We have a wide selection of woks and fry pans to choose from, all made with top-of-the-line materials. So whether you're a cooking novice or an experienced chef, there's something for everyone at Uncle Buffalo's. Stop by today and check out our inventory – you won't be disappointed! The durable and versatile wok stainless steel is a must-have for any kitchen. Did you know that Uncle Buffalo makes some of the most durable woks and fry pans on the market today? Just ask any of our happy customers! Our products are made to last, and we stand behind our quality with a warranty. So if you're looking for a quality wok or fry pan that will last you for years to come, shop with us today! Uncle Buffalo woks and fry pans are made of scratch-resistant material, so you can use them with confidence. Plus, the unique design will add a touch of personality to your kitchen. The stainless steel wok in Australia offers excellent heat retention that will never fade or discolour thanks to its high-quality materials which are also easy to care for! Perfect for Any kitchen Looking for a cookware set that is both efficient and affordable? Uncle Buffalo has you covered! We have a wide variety of woks and fry pans to choose from, including the best woks and fry pans on the market. Our woks and fry pans are perfect for any kitchen, and they won't break the bank. So what are you waiting for? Come check out our selection today!
View more
View less